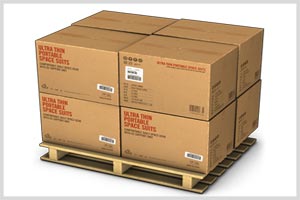 Before shipping you equipment for repair to Nivie Electronics please make sure you pack every item very tightly. You can wrap the equipment in a bubble wrap and add as much packing "peanuts" as possible. Other packing materials like old newspapers or thick cloth could be used as well. Use preferably double wall corrugated box or even two boxes. Also please insure the shipment.
Our shipping address is:
Nivie Electronics
140 58th Street, Suite 7B
Brooklyn, NY 11220
USA
Please write down our phone number 718-765-0123 on the shipping label for the delivery person.
You don't have to include standard accessories like power supply, battery or microphones but please call us first to make sure you don't need to ship the lens or viewfinder.
The following information should be in the box together with your equipment:
Your name
Your shipping address
Phone number of the person we should call or email about the estimate
A short description of the problem
A few shipping companies to choose from: