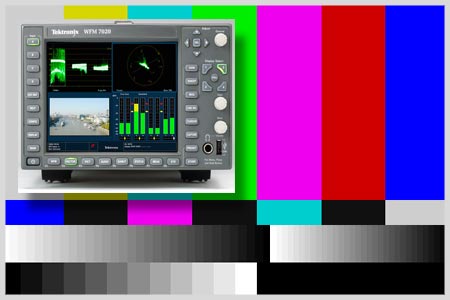 Our test equipment allows us to calibrate your broadcast camera and camcorder to match the exact manufacturer specifications. We can perform adjustments, calibrations and test on virtually any standard video signal (SD, HD, Component, Composite, S-Video, FireWire, SDI, HD-SDI and others). Our service center is equipped with most common types of lenses (HD and SD) used in broadcast cameras, specialized test charts, color filters and light boxes.
Older models of equipment are known to dramatically change the video parameters when the temperature changes. Inside the equipment many components (capacitors for example) are temperature-dependent. In time their temperature dependency is stronger and the video parameters deviate from the specifications more and more. The most obvious symptoms like black becoming blue, problems obtaining a true white balance or noise on the video are visible to anyone. But more subtle deviations are visible only when comparing two or three the same models.
Nivie Electronics will make sure every piece of your equipment will have exactly the same parameters. This will greatly reduce the time used in white/black balance corrections in postproduction or when simply editing the news.